PTFE Teflon Tube/Pipe 102*2.5 mm Long 1m / Custom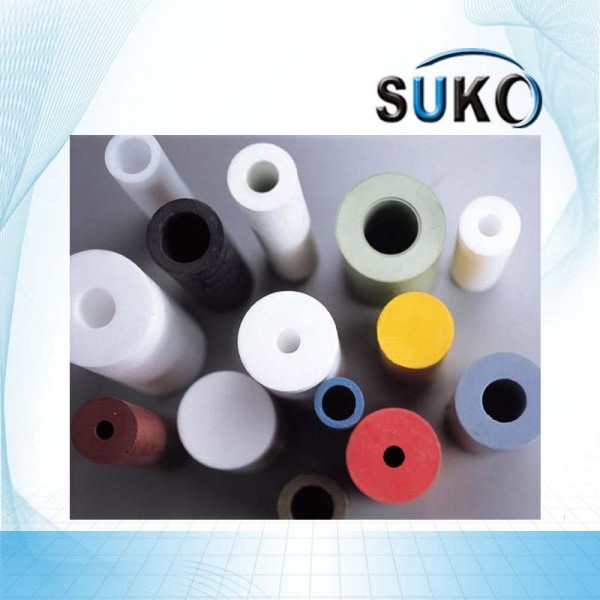 Basic Info
Material: PTFE; Colour: White/ Customized; Diameter: 102*2.5mm; Length: 100mm; Temp: -180°C~+260°C
Product Description:
PTFE extruded tubing and molded tubing. It has the lowest friction coefficient, the best corresion resistance. It canbe used at -180°C~260°C. PTFE tube can apply to the field of automobile, electric products, instrument, chemical industry, fluid and pipeline.
PTFE Tubing advantage:
Non-stick properties;
Temperature resistance up to 260º C (500º F);Aging resistance;Can be steam or chemically sterilized in-line;Superior chemical resistivity and low coefficient of friction;
Company Information:
SUNKOO Machine Tech Co.,Ltd is the first company to manufacture PTFE series machines in China.SUNKOO engineered 13 experience into its best-in-class ram extruders. To keep the SUNKOO extruder at peak performance. We are already well known Worldwide for the Rod ram extruder and tube extruder Our PTFE machine has been exported to USA, Russia, Korea, Saudi Arabia, India, UAE etc.and have built up a reputation for High Quality Products.
Our goal is to create extruders and advanced solutions which are easy to use and planned to to satisfy a world capable of improving actions toward the simplification and the ennoblement of human resources.
Website: www.sukoptfe.com/www.ptfe-machinery.com