PTFE Teflon Tube/Pipe 26*2.5 mm Long 1m / Custom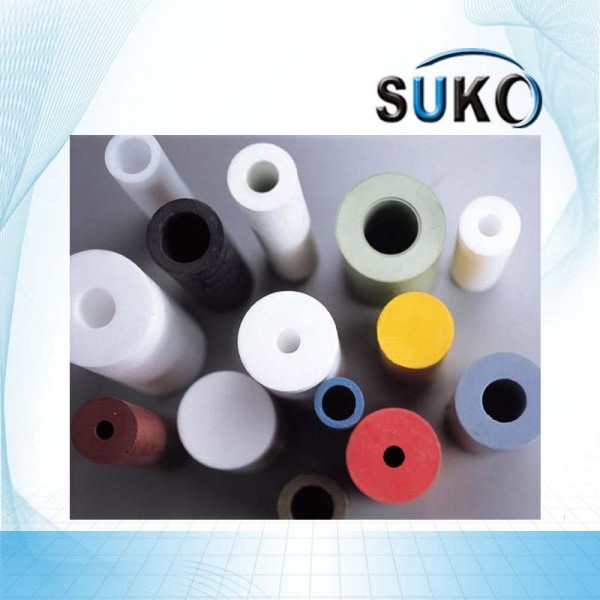 Basic Info:
Product Name: PTFE Teflon Tube; Material: PTFE; Colour: White/Customized; Length:100mm; Diameter:26mm; Thickness: 2.5mm;
Product Description:
PTFE Teflon Tube, thin wall tubing is strong, insulating, and has a high dielectric strength over a wide range of frequencies for use in a variety of laboratory applications. It is made of PTFE for light weight and flexibility. It can heat resistant to 500 degrees F (260 degrees C) continuous.
It is ETO (ethylene oxide) and autoclave sterilizable for repeat usage. It is non-absorbent to water and unaffected by acids and alkalis. This tubing should not be heated to temperatures above 752 degrees F (400 degrees C).
PTFE has excellent chemical resistance, resistant to all strong acids, strong alkali, oxidant, and various organic solvents will not take effect. PTFE temperature range is broad, pressure can be applied for a long time and resisted at high temperature, its mechanical function changes very little.
PTFE has a low friction coefficient. It is a good antifriction, self-lubricating material, the coefficient of static friction is less than dynamic friction coefficient, used to make bearings have the starting resistance is small, smooth running strength.
Because PTFE non-polarized, heat-resistant and does not absorb water, thus is an excellent insulation material. Also has excellent resistance to ageing, non-sticky and non-combustibility.
PTFE Tubing Advantage:
1. Non-stick properties;
2. Non-flammable: limited oxygen index below 90;
3. Chemical resistance and weatherability;
4. Self-lubrication; with the smallest friction coefficient in plastic;
5. Temperature resistance up to 260º C (500º F);
6. Aging resistance;
7. Can be steam or chemically sterilized in-line;
8. Insulation: used as electrical insulation, sealant and non-adhesive material;
9. Smooth surface: no defects and seoarations;
Packing and Delivery:
Packing Details: PTFE tube will be packed in a standard export wooden case.
Delivery detail: Shipped in 7 days after delivery.