PTFE Teflon Tube/Pipe 206*3.3 mm Long 1m / Custom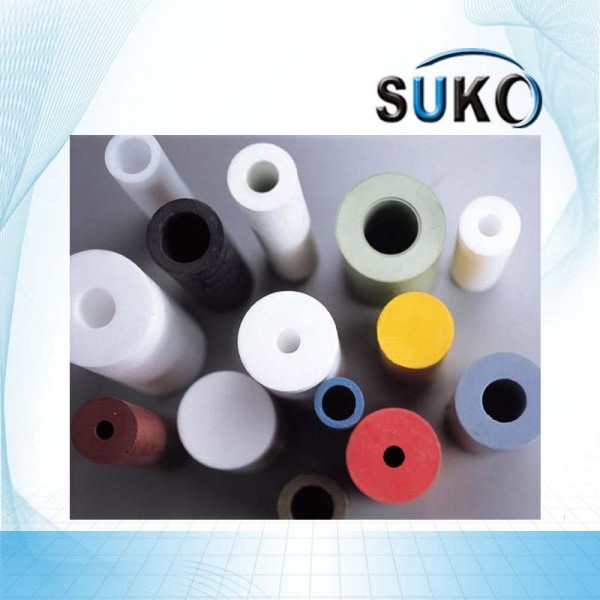 Basic Info:
Product Name: PTFE Teflon Tube; Material: PTFE; Colour: White/Customized; Length:100mm; Diameter:206mm; Thickness: 3.3mm;
Product Description:
PTFE Teflon Tube, thin wall tubing is strong, insulating, and has a high dielectric strength over a wide range of frequencies for use in a variety of laboratory applications. It is made of PTFE for light weight and flexibility. It can heat resistant to 500 degrees F (260 degrees C) continuous.

PTFE tubing is used to transfer liquids, air, or solids, and is characterized by a round, rectangular, or square shape and a hollow center. PTFE tubing is crimp-resistant and varies in bend radius (flexibility), chemical resistance, wall thickness, durometer hardness, and temperature and pressure handling abilities.
The clarity of PTFE tubing may be transparent (clear), translucent (semi-clear), or opaque (solid), and the tubing's coloring may indicate suitable applications. Barbed fittings are used to connect tubing or redirect flow in a fluid handling system.
PTFE tubing is used in a wide variety of industries, such as agriculture, automotive, laboratory, and medicine.
Applications for PTFE tubing include blood and fluid handling, peristaltic pumps, electrical and thermal insulation, analytical systems, and food and beverage handling, among others.
PTFE Tubing Advantage:

1. Non-stick properties;
2. Non-flammable: limited oxygen index below 90;
3. Chemical resistance and weatherability;
4. Self-lubrication; with the smallest friction coefficient in plastic;
5. Temperature resistance up to 260º C (500º F);
6. Aging resistance;
7. Can be steam or chemically sterilized in-line;
8. Insulation: used as electrical insulation, sealant and non-adhesive material;
9. Smooth surface: no defects and seoarations;
Packing And Delivery:
Packing Details: PTFE tube will be packed in a standard export wooden case.
Delivery detail: Shipped in 7 days after delivery.