PTFE Teflon Tube/Pipe 162*4 mm Long 1m / Custom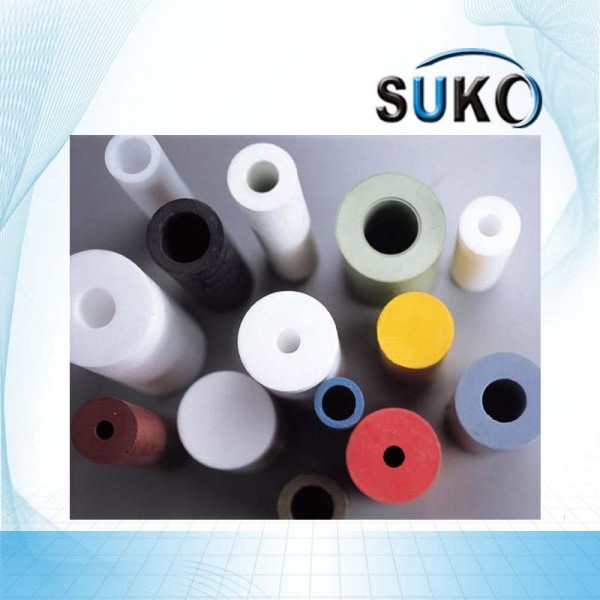 Basic Info:
Product Name: PTFE Teflon Tube; Material: PTFE; Colour: White/Customized; Length:100mm; Diameter:162mm; Thickness: 4mm;

Product Description:
PTFE tubing offers a low friction coefficient that can allow higher flows and easier washdown, which can help to eliminate process-contaminating residue. Low permeation can apply to severe chemical and specialty gas service.
It has a high dielectric strength feature and is inert to most chemicals and solvents. This chemical-resistant tubing can be used in industrial, chemical processing, general laboratory, automotive, aerospace, insulation and food service applications.
PTFE Tubing has various configurations and custom designs. PTFE Tubing outperforms glass and graphite because of its inherent superior chemical resistivity and low coefficient of friction, making it an ideal material for fluid transfers.
PTFE Tubing can be used with almost all industrial solvents, chemicals, and corrosive materials, and can be used at elevated temperatures. It can be steam sterilized without effecting its physical properties, such as surface hardness, elongation, flex life or deformation under load.
PTFE Tubing is normally translucent white, however, the degree of whiteness varies with dimensional wall thickness. Colored PTFE tubing is also available and generally used to simplify tube routing during system installations.
PTFE Tubing Advantage:
1. Non-stick properties;
2. Non-flammable: limited oxygen index below 90;
3. Chemical resistance and weatherability;
4. Self-lubrication; with the smallest friction coefficient in plastic;
5. Temperature resistance up to 260º C (500º F);
6. Aging resistance;
7. Can be steam or chemically sterilized in-line;
8. Insulation: used as electrical insulation, sealant and non-adhesive material;
9. Smooth surface: no defects and seoarations;
Packing And Delivery:
Packing Details: PTFE tube will be packed in a standard export wooden case.
Delivery detail: Shipped in 7 days after delivery.